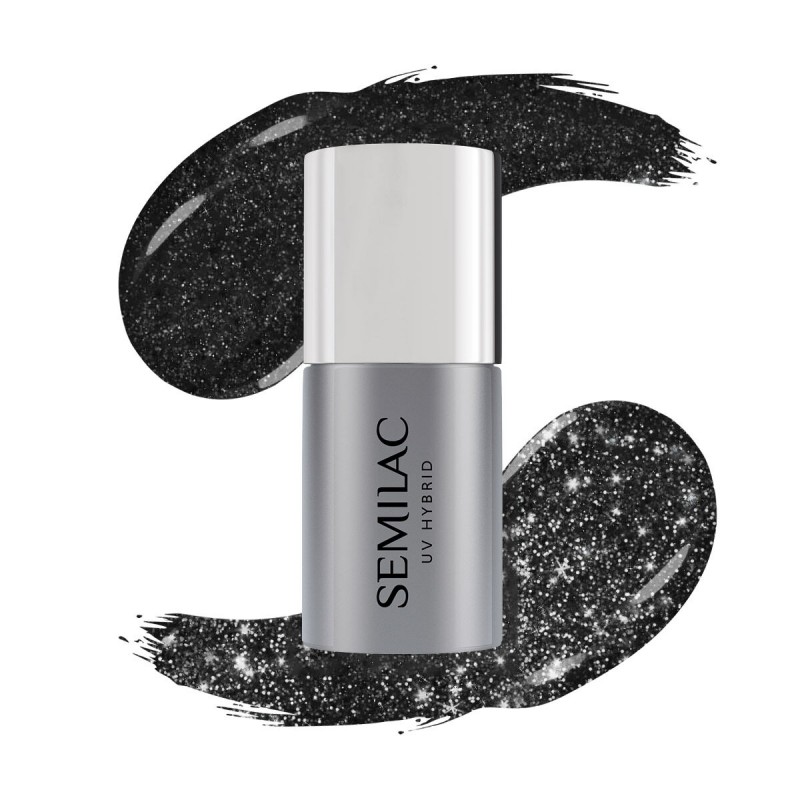  
Description
Transparent color, to apply on top of the color that you like the most.
View more info 
Data sheet
Content

7 ml.

Color

Top coat
Description
T21 Semilac Top No Wipe Flash ON 7ml
Nothing brighter than Semilac's Top Flash ON. It combines numerous tiny, very bright particles that shine even brighter under the flash of your camera or mobile phone. Its brightness intensity varies depending on the amount of light and the angle. It does not have a dispersion layer and its consistency is very similar to that of any Semilac brand No Wipe top coat. 
No need to double dry time in lamp or clean with Nail Cleaner. 
Drying times:
12W LED lamp: 60 sec.
LED lamp 36W Bridge: 30 sec.
LED lamp 48W: 30 sec.
Diamond LED lamp 24W/48W: 30 sec.
Diamond LED Lamp 36W/54W: 30 sec.
Individual price
€12.50
(IVA incl.)
Tax included
---