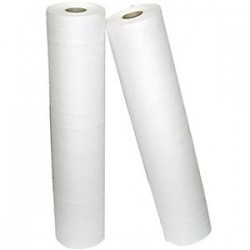 Stretcher paper
There are 5 products.
Stretcher paper
Fast, hygienic, and economic.
The paper rolls in white paper maintains the massage table clean and hygienic between your clients. As they are in paper, the rolls have the capacity to absorb the liquids used by massage and physiotherapy, doing the work cleaner.
The box we served contains 6 rolls. Every roll is 70 meters long and 60 centimeters width. Cellulose and white color.