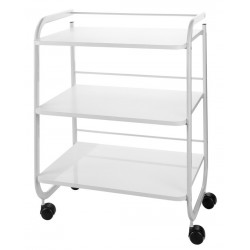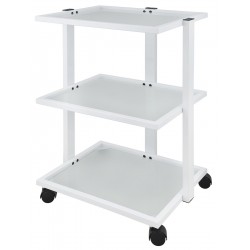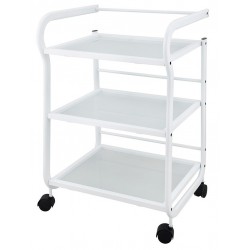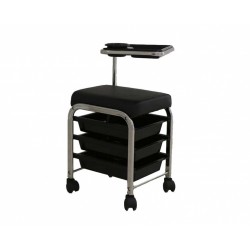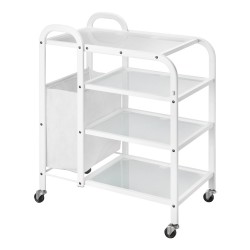 Assistant trolleys
Trolleys are perfect complements for your beauty or esthetic centre, to keep material or to place equipments.
The characteristics of these trolleys will depend on the model you choose.

The upper part will be perfect to place the tools you are using more. The high of the trolley will affect you to reach the upper side with more or less comfort.

Maybe the most useful parts are the compartments or sections that this trolleys offer. Designed to this purpose, you can stock up the necessary tools. Trays, drawers and other sections are perfect for this function. If they have no these sections, they will have shelves to place the material in different levels. As they have casters, they could be easily moved in the room or centre, also they can be approached without difficulty at any time making easy your work.

The material which it is made can change; most are made in Wood or metal. Wood looks for the esthetic harmony from centers like spas or where the design is very important as a service image. Metal is a material more practice and durable with regard to blows.