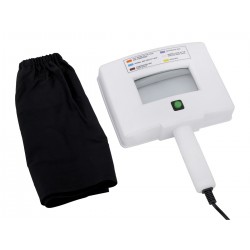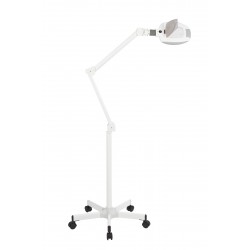 Magnifying glasses
There are 9 products.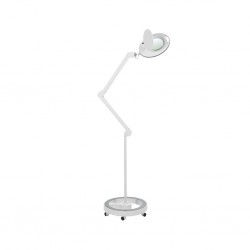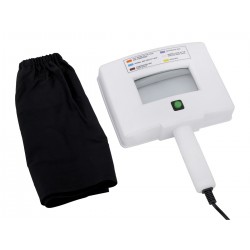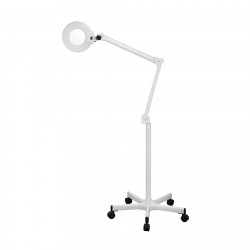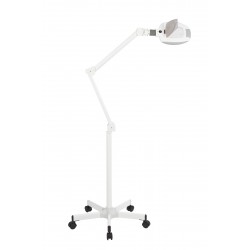 Magnifying glasses
The magnifying glasses are perfect accessories in esthetic to approach the view to the part you want to see with more precision and enlarge it without needing to approach too much. Ideal for esthetic works requiring meticulousness, like eyelashes, hair removal or nails. Make easier the work to not force the view.
There are different magnifying glasses designs, it depends the use you need. For example, if you have no enough place or you'll do table works, the table lamps with pliers are perfect for these works.
If you need to realize a table or chair treatment, ideal will be a magnifying glass with base and arm to adjust his position. It is also very useful if they have rules to approach and place the magnifying glass wherever you want. Perfect complements included in some models are the covers to avoid dust, scratches and dents.
Some of these magnifying glasses have light incorporated to add commodity and help the work focusing the treatment zone. This lamp's light could be different, being the LED the most current because his low consumption but they are also sold with cold light (very recommended because it doesn't heat up).
These magnifying lamps have different magnifications or gradation. Most current are 3 or 5 magnifications. Depending on the work you'll do you can need ones or others. All the esthetic magnifying lamps have their warranty and are high quality products.
The ultraviolet lamps for nails are designed to help recovering the polish and the acrylic adhesive. A correct use of the lamp reduces the acrylic and adhesive contraction, preventing nail damages. They also increase the drying speed, reducing the wait time and preventing paint slips.
Gels almost use UV lamps for his hardening. This kind of lamps is the most current and they are based in ultraviolet light releasing in the nail to harden it. The power of this kind of lamps depends on the light bulbs, normally from 1 to 4.
These light bulbs usually have 9W power, it means that a 36W lamp has 4 light bulbs; normally with a 9W lamp the dry time is 5 minutes, too much time for our customers, it's recommended to have a 36W lamp.