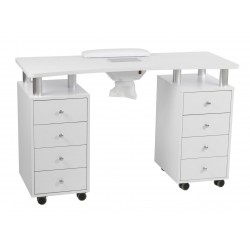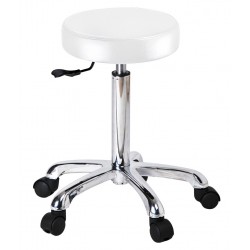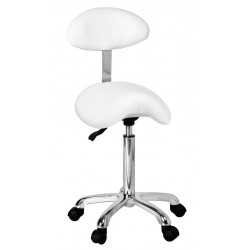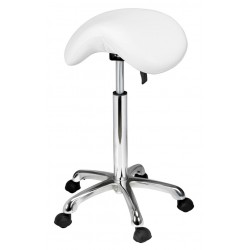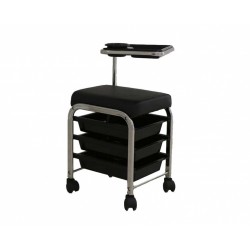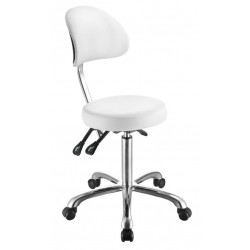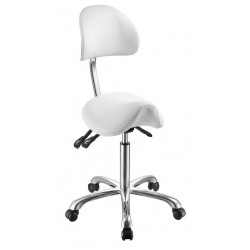 Furniture
Manicure tables are designed specifically, as his name indicate, to realize manicures. The incorporated accessories will depend on the model. Among others, you can find tables formed by units with drawers to put away manicure products.

They can also incorporate a nail dust extractor to absorb manicure's dust and rests, obtaining a a better hygiene and clean over the table. 

Another useful accessory for the manicure is a hand rest to stand the hands where the customer will rest and the professional will realize better the treatment. This pillow can be incorporated on the table.

Some can incorporate a lamp to get a better visibility by working. A very practice and comfortable table's modality for his removal are the folding manicure tables.

Other models have casters to place it where you want, these casters can be in all legs or just In one side. Work area is recovered with a sheet to avoid damages with manicure's materials and make easier the clean. Round designs to avoid blows and troubles with the corners.