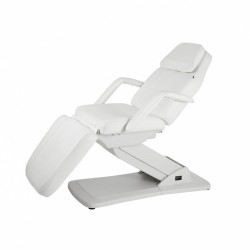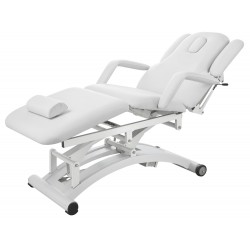 Electric beauty couch
The beauty couch adapts by motor to the position that the treatment you'll begin requires. It has a versatile mobility so it's very advisable for changeable treatments.
These couches or chairs have one or more electric motors which control height, backs inclination, seat inclination and footrest height s, independently.