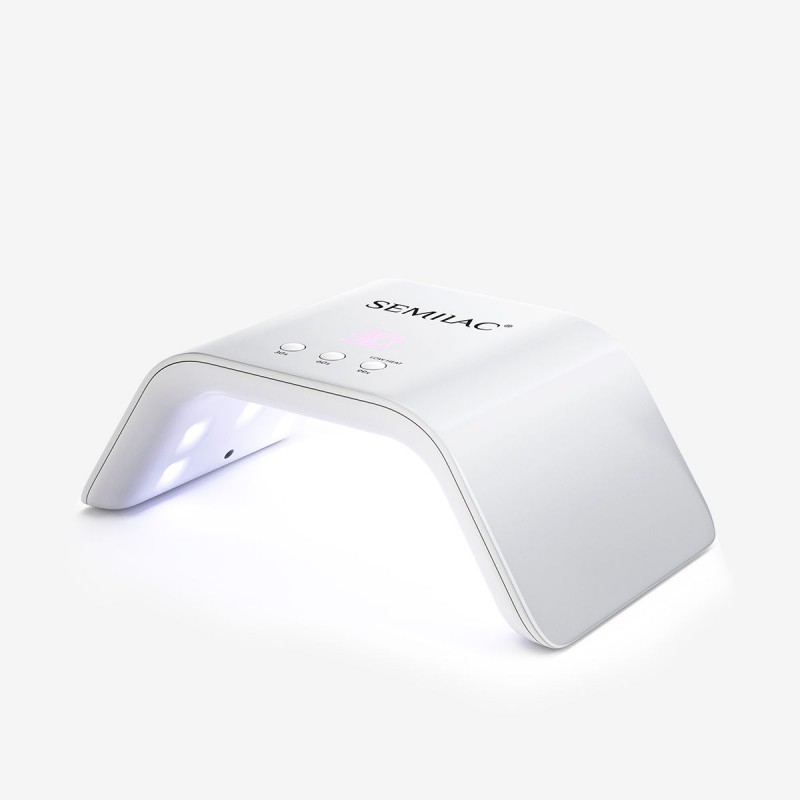  
 Add these extra products to your cart



Semilac nail polish Top no Wipe

View more
View less

Description
36W LED Lamp cures all Semilac gels and enamels.
The best technology with light combined in a lamp! Once switched on, it emits both UV and LED lights. In addition, its elegant and light format makes it the wish of all fans of the semi-permanent.
- 30, 60 and 90 second timer.
- Dries all Semilac colors in 30 seconds except for the colors with stronger pigments (001, 016, 031, 149, 150, 151) that need 60 seconds.
- LEDs with up to 50,000 hours of life
- Dimensions: 20.6x11.8x7 cm.
- 21 1.7 Watt LEDs
- Combination of LED and UV light (365nm + 405nm)
- Automatic ignition when the hand is placed.
Individual price
€29.65
(IVA incl.)
€42.35
-30%
Tax included
-30%
---