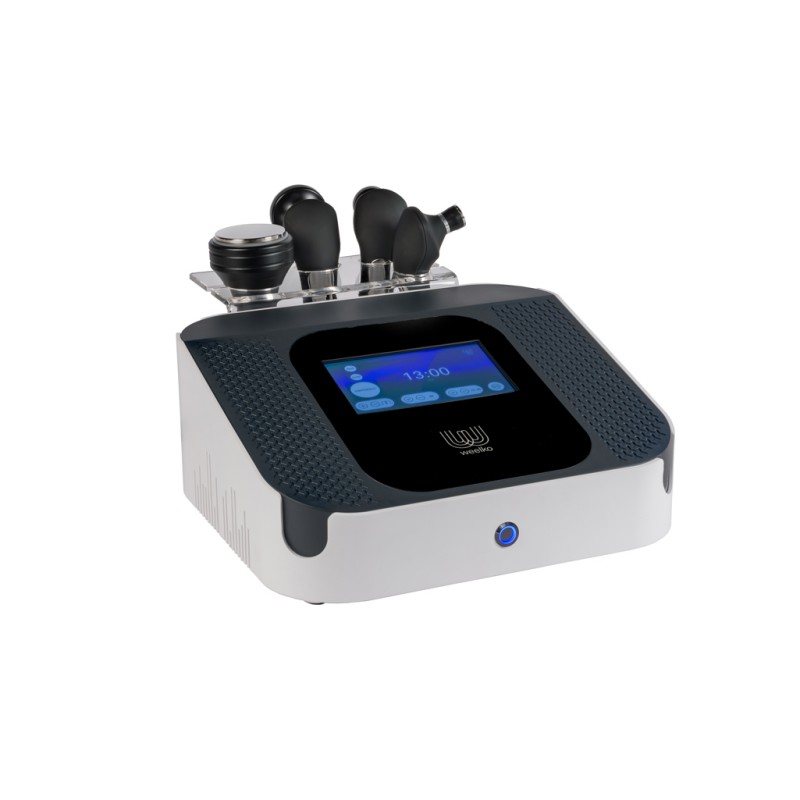  
Description
⚠️ Pre-owned or reconditioned item.
This product has been checked by our technicians and passed all quality tests. 
✓ Warranty: 1 year
✓ Packaging: slightly deteriorated original packaging
✓ General condition: has minor signs of use
✓ Use: may be used
✓ Accessories: includes its original accessories
View more info 
 Add these extra products to your cart

Ultrasounds conductive gel 5L

Vegetal glycerin 1000 ml.
Regenerate Micro Current Ultrasounds conductive gel 250ml
Skin Boost Collagen Gel 250ml
View more
View less

Data sheet
Treatment

Face and body

Power

150W

Working frequency

5 MHz
Description
Multifunction digital instrument with touch screen that combines 2 beauty treatments: cavitation and multipolar radiofrequency. Ideal for non-invasive treatments to reduce the fat deposits in the body and cellulite, as well as to access the deepest layers of the dermis to improve the skin tone and its elasticity. Equipped with 3 handles for radiofrequency and 1 for cavitation.
Individual price
€1,306.80
(IVA incl.)
€1,452.00
-10%
Tax included
-10%
---