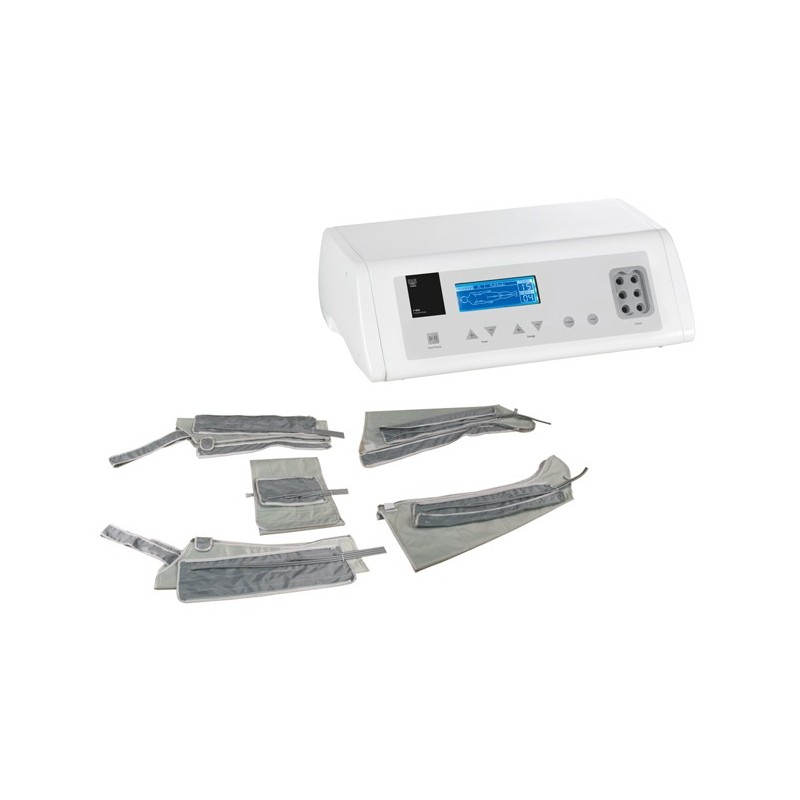  
 Add these extra products to your cart

Special pressotherapy pants 10 u.

Sweting plastic roll 2 x 50 m.
View more
View less

Description
Pressotherapy equipment composed of the digital control unit with LED screen and a special suit (boots, abdominal girdle and arms section). It is used to ease fat removal through the activation of lymph drainage. Ideal to remove toxins and stimulate circulatory system.