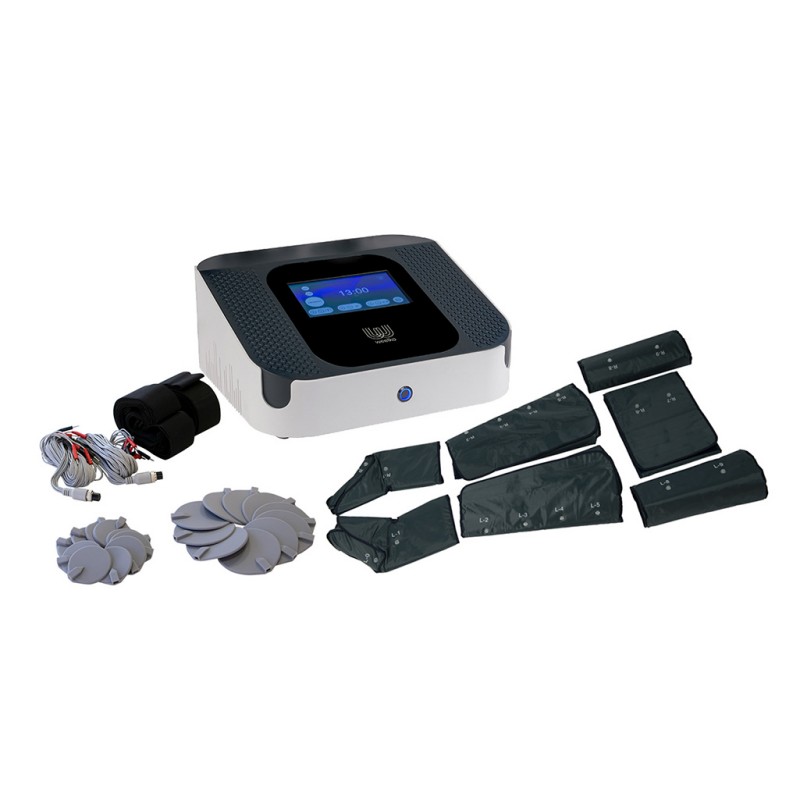  
 Add these extra products to your cart

Ultrasounds conductive gel 5L

Special pressotherapy pants 10 u.

Sweting plastic roll 2 x 50 m.
View more
View less

Data sheet
Treatment

Body
Description
Multifunction digital instrument with touch screen that combines 3 beauty treatments: thermotherapy, pressotherapy and electrostimulation (EMS). Suit composed of boots, legs, abdomen, arms and blanket to store the wires. It also includes 20 EMS electrodes (10 big and 10 small), 2 connectors and 20 elastic belts to hold the electrodes. Ideal to improve circulation and to ease fat removal through the activation of the lymphatic drainage, as well as cellular oxygenation and muscle relaxation, as well as muscle strengthening and reeducation.
Individual price
€2,238.50
(IVA incl.)
Tax included
---