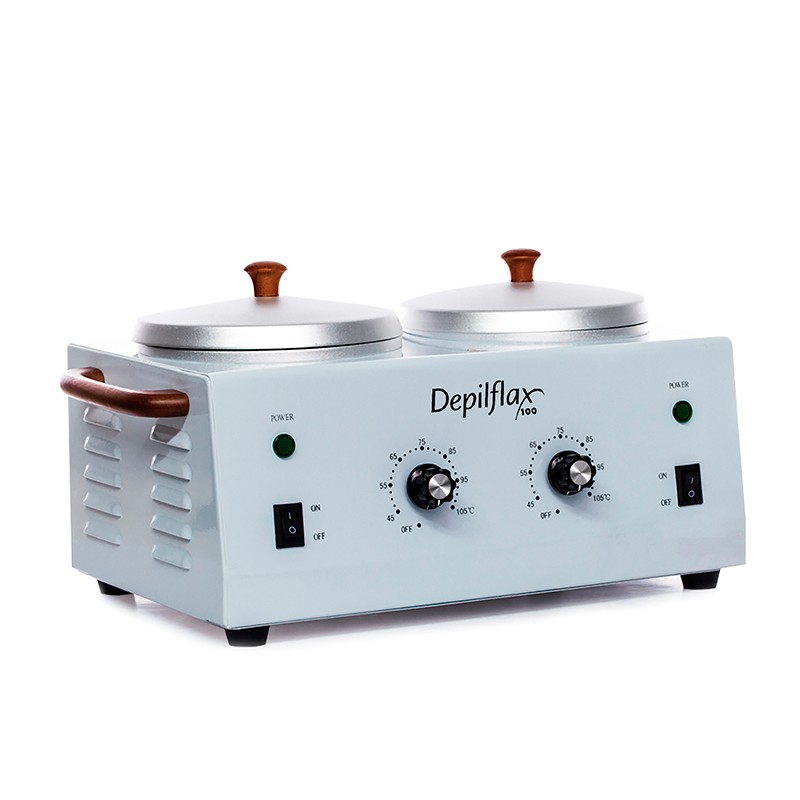  
 Add these extra products to your cart



Disposable body spatulas 100 u.

Disposable facial spatulas 100 u.
View more
View less

Data sheet
Type of warmer

Hot wax

Thermostat

0-105ºC

Power

300W
Description
Excellent quality wax warmer. Your new professional salon wax warmer comes with a basket insert for loose wax, but the main pot opening is designed to fit standard wax cans. Temperature settings allows you to choose the melt temperature for the specific wax you use.

• Adjustable temperature settings of 0-105 Degrees Celsius (32-176 Degrees Fahrenheit)
• Removable inner wax basket.
• Metal construction body and pot.
• 4" Pot opening to accommodate most wax containers on the market.



Individual price
€54.45
(IVA incl.)
Tax included
---