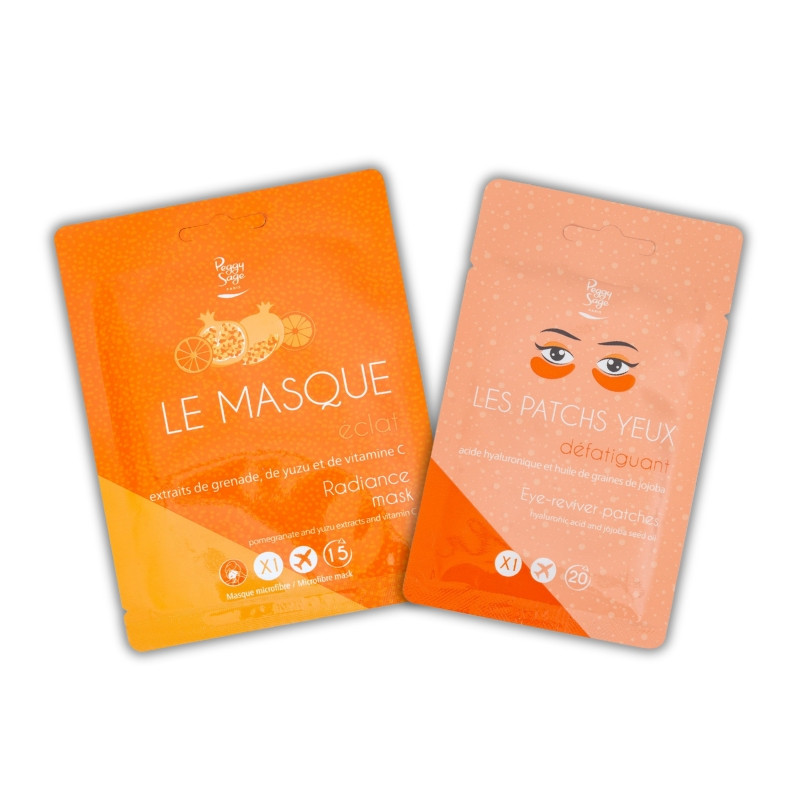  
Description
Special promotion pack 3 masks for the whole body: face, dark circles and feet. 
View more info 
Description
Pack of 3 masks to restore total body hydration.
-        - Radiance mask PS
Ideal for a beauty makeover, this mask is infused with a serum of pomegranate extract, yuzu extract and vitamin C that works in minutes. Skin is left glowing with beauty. Microfiber mask.
1 mask - 23ml
-        - Anti-fatigue eye patches PG
20 minutes for a rested look, thanks to these patches based on hyaluronic acid and jojoba seed oil.
1 sachet (2 patches - 2,5g)
- Moisturizing socks PS
Find moisturized feet, softened heels as well as an immediate refreshing and relaxing effect with this pair of socks soaked in a serum based on argan oil and shea butter as well as extracts of lavender, chamomile flower, peppermint leaves and eucalyptus leaves.
1 sachet (2 socks - 18g)
Individual price
€5.50
(IVA incl.)
Tax included
---