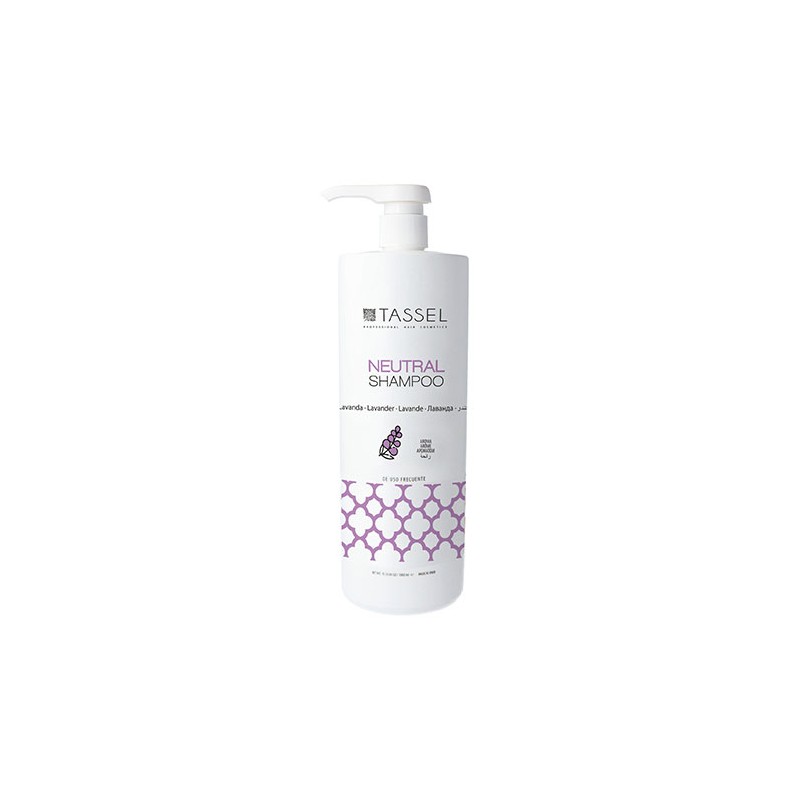  
Description
✓ Neutral shampoo
✓ Lavender scent
✓ Daily or frequent use
View more info 
 Add these extra products to your cart

Hair mask with collagen - Lavender 1L

Conditioner cream - Lavender 5L
View more
View less

Data sheet
Content

500 gr
Description
Tassel Lavender Shampoo is a hair care product containing lavender essential oil, known for its calming and relaxing properties. This shampoo is designed to gently cleanse the hair and scalp, while also helping to soothe the skin and reduce irritation.
This Tassel Lavender Shampoo can be used on all hair types, but is especially suitable for hair that is dry, damaged, or has problems with scalp irritation. It is recommended to use it regularly as part of a complete hair care routine for best results.
How to use:
Apply a small amount to wet hair and gently massage with fingers until lathered. Rinse with lukewarm water and repeat the process a second time, leaving it to act for a few seconds. Finally, rinse with plenty of lukewarm water until there are no traces of the shampoo on the hair.
For a better result, apply a collagen mask and leave it on for 5 to 10 minutes.
Individual price
€5.45
(IVA incl.)
Tax included
---