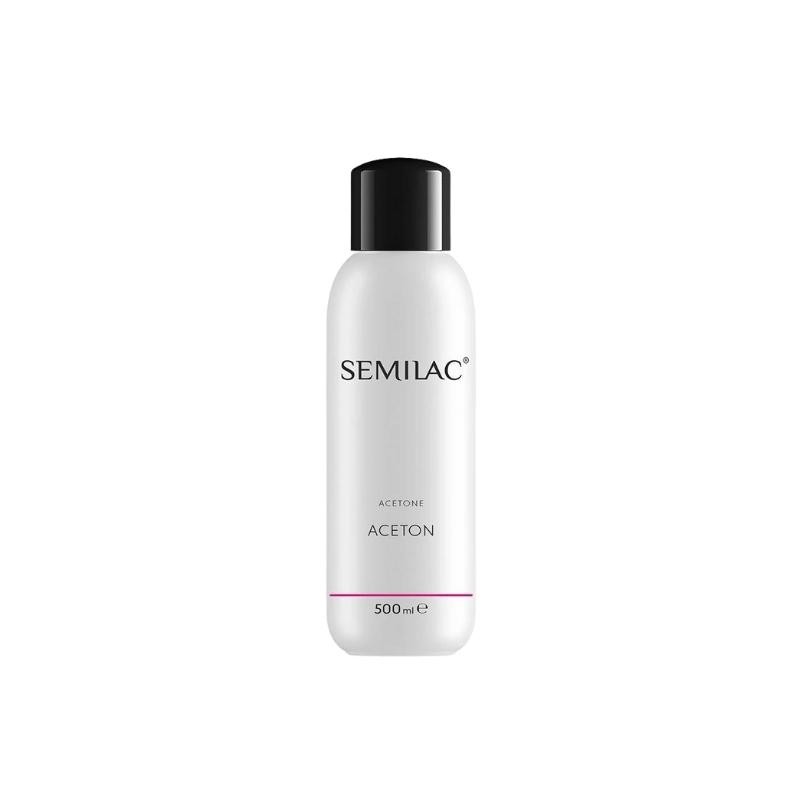  
Data sheet
Content

500 ml.
1000 ml.
Description
Pure acetone to remove Semilac semi-permanent nail polish.
What is the safest way to remove gel nail polish?
It is best to use a high quality solution such as Semilac's highly effective, additive-free acetone.
How to use: place a cotton disc or wipe in a foil wrapper, pour a few drops of acetone on the disc, wrap it around each nail, wait 10 to 15 minutes and you're done! The nail polish comes off without rubbing.
Its formula has been tested by specialists and easily removes UV gel nail polish. It leaves no nail polish stains or greasy film and is therefore ideal for preparing the nail plate for the next stages of the manicure.
Available in two sizes 500 ml. and 1000 ml.
Individual price
€7.90
(IVA incl.)
Tax included
---