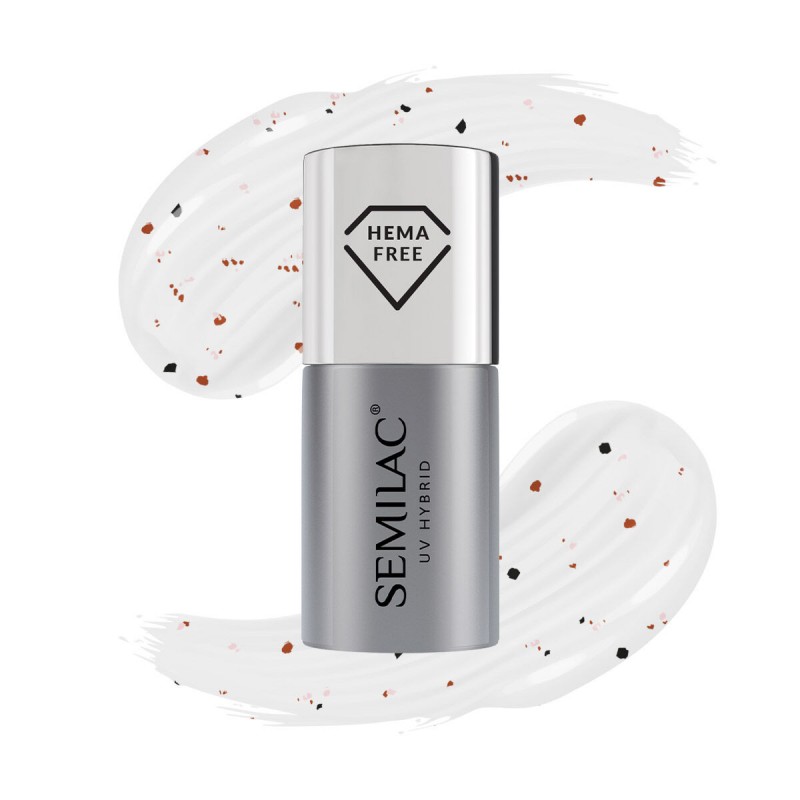  
Data sheet
Content

7 ml.

Color

Top coat
Description
Give a unique touch to your manicure in an easy way: a top with shiny particles that combines pink-lilac and silver-emerald with a beautiful matte finish. It has no dispersion layer and is very similar in consistency to any No Wipe top coat from the Semilac brand.
No need to double the drying time in the lamp or clean up with Nail Cleaner.
Drying time :
12W LED lamp: 60 sec.
36W LED lamp bridge: 30 sec.
48W LED lamp: 30 sec.
24W/48W diamond LED lamp: 30 sec.
36W/54W diamond LED lamp: 30s
Individual price
€12.50
(IVA incl.)
Tax included
---