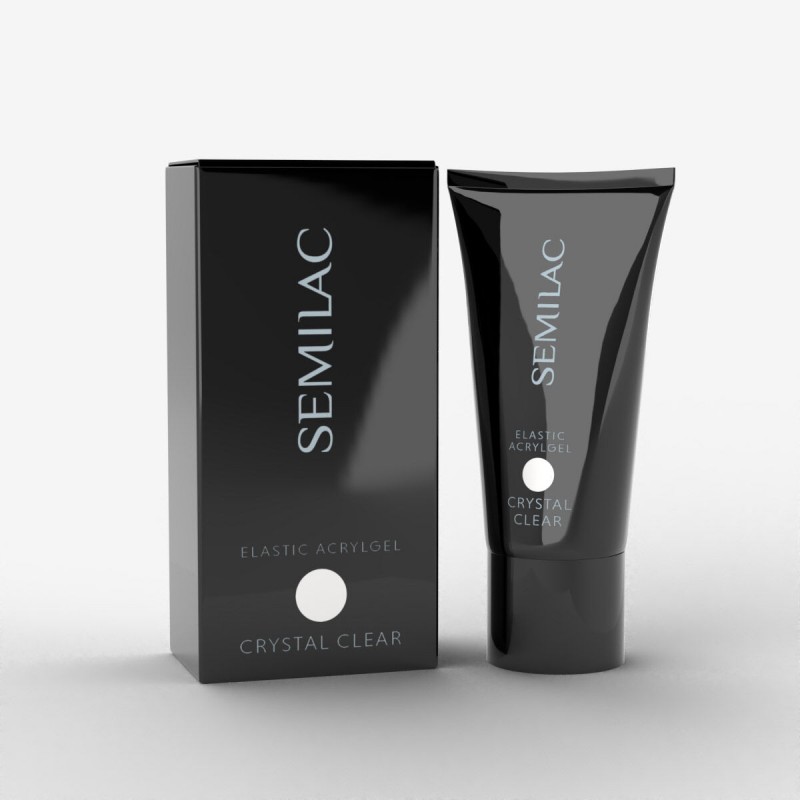  
 Add these extra products to your cart

Micro motor drill 30.000 rpm (Semilac)

Semilac Tips acrygel - Double Flex

Semilac spatula for acrygel - Double Flex

Liquid semilac for acrigel - Double Flex
View more
View less

Data sheet
Content

Color

Transparent
Description
Acrygel Semilac easy to apply thanks to its thick, thick and elastic consistency. It dries in a lamp to obtain a hard and ideal result for filing and working, avoiding the appearance of bubbles. Additionally, work has been done on its formulation to minimize the burning sensation, minimizing sensitivity when curing in a lamp. It is used to lengthen or strengthen the nail itself.
ADVANTAGES:
Minimizes burning sensation when curing in a lamp.
easy to work
Does not aerate (no bubbles).
Ideal for extending and building up the nail plate.
Innovative: combines the advantages of gel and acrylic - it is softer than acrylic and stronger than gel.
CURING TIME:
12W UV LED lamp: 2x60 sec.
15/24W UV LED lamp: 60 sec.
24/36W UV LED lamp: 60 sec.
24/48W UV LED lamp: 60 sec.
Diamond UV LED lamp 24/48W: 60 sec.
UV LED diamond lamp 36/54W: 60 sec.
HOW IT IS USED
Prepare the nail to start working on it.
Apply an acrylic base coat.
Take a small amount of acrygel with the semilac acrygel spatula and apply to the nail. Top molds or jigs can be used to extend the nail.
Apply a thin layer of product with a special acrygel brush soaked in Nail Cleaner or acrygel liquid.
After giving the desired shape, harden in a lamp.
Remove the dispersion layer and file.
Paint with Semilac enamels and cure in the lamp. For best results, apply two coats of color.
Finish the process with a Semilac top and cure in a lamp.
Individual price
€19.90
(IVA incl.)
Tax included
---