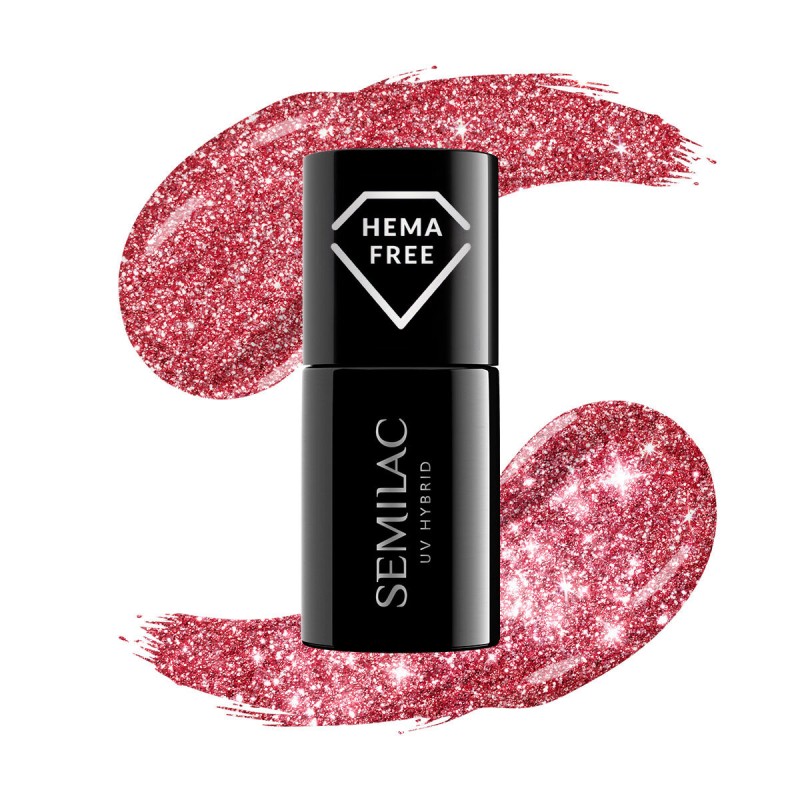  
 Add these extra products to your cart

Semilac nail polish Top no Wipe

Micro motor drill 30.000 rpm (Semilac)
View more
View less

Data sheet
Content

7 ml.

Color

Pink
Description
Glamorous Red is an ideal tone to shine like never before: a red price with a lot of glitter. Combine it with the rest of the colors from its It's time to shine collection to achieve a more than radiant look.
Nail polish free of HEMA, Di-HEMA or TPO ingredients.
To remove the enamel, use pure acetone or Semilac Remover soaked in a cotton pad for 10 minutes and remove it with the help of an orange stick. We recommend that you use Aluminum Foils.
Curing time:
- UV lamp 24/36/48W: 30 seconds.
- 24/48/36/54W LED lamp: 30 seconds
How to use:
1º Apply a thin layer of Semilac base and cure in a lamp.
2º Apply a thin layer of Glamorous Red enamel and cure in a lamp.
3º Repeat the color layer to get a better finish.
4º Apply a layer of Semilac top coat and cure again in a lamp.
Individual price
€10.90
(IVA incl.)
Tax included
---