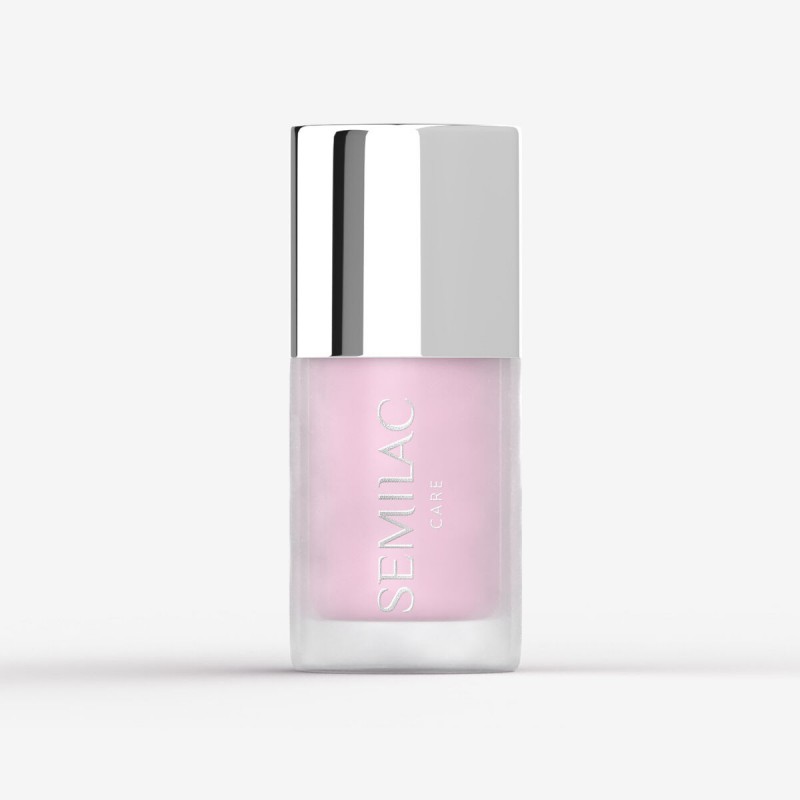  
Description
Semilac Nail Power Therapy Rose Care is a treatment specially designed for brittle nails. Enriched with durian extract and vitamin E, it achieves a long-lasting effect and ensures stronger and more beautiful nails. This treatment creates a filling effect on the irregularities of the nail plate, smoothing and unifying the entire surface.
It has a beautiful soft and shiny pink color, giving your nails a very pretty and healthy look. Can be used as a base coat under conventional varnish to increase chipping resistance.
Its benefits:
Fills nail irregularities
Evens and smoothes the nail plate
Provides a beautiful transparent pink color and a healthy look
Hides blemishes
Increases protection against chipping when used as a base.
Visibly improves the appearance and condition of nails
Improves nail growth
Creates a luminous effect on the nail plate
Manual: 
- As a care and color varnish: apply one coat on the clean nail, let air dry and apply a second coat.
- In Base: apply a layer on the clean nail, let air dry and apply the classic varnish.
Individual price
€5.99
(IVA incl.)
Tax included
---