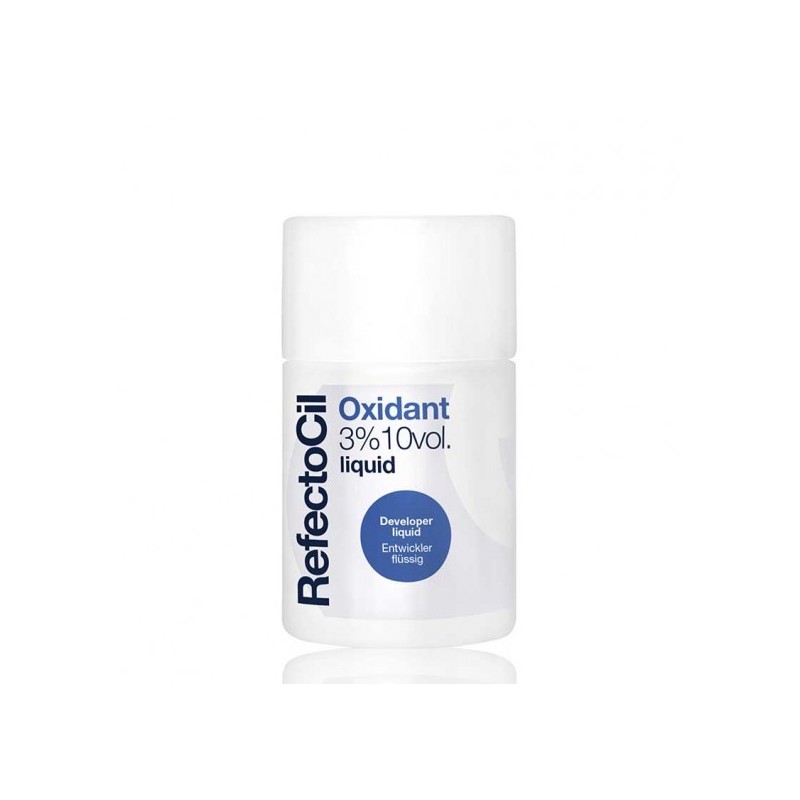  
 Add these extra products to your cart

Refectocil Eyelash tint 15 ml

Eyelash protecting papers 96 u.

Lash and brow tinting brush
View more
View less

Description
Oxidant 3% liquid is a stablised, intensive developer especially formulated to be used with Refectocil Eyelash and Eyebrow Tints. It can be used without concern around the sensitive eye area and ensures brilliant colour results. The narrow opening of the dispenser enables exact doseage.
Benefits:
Dropping device: allows the drops to be dispensed precisely and economically.
Dispenser ensures that no impurities can get into the bottle.
Only the use of Refectocil Oxidant guarantees the tinting results of Refectocil tints.
Mix 10 drops of liquid oxidant with 2cm of tint - please read instructions.
Individual price
€10.29
(IVA incl.)
Tax included
---