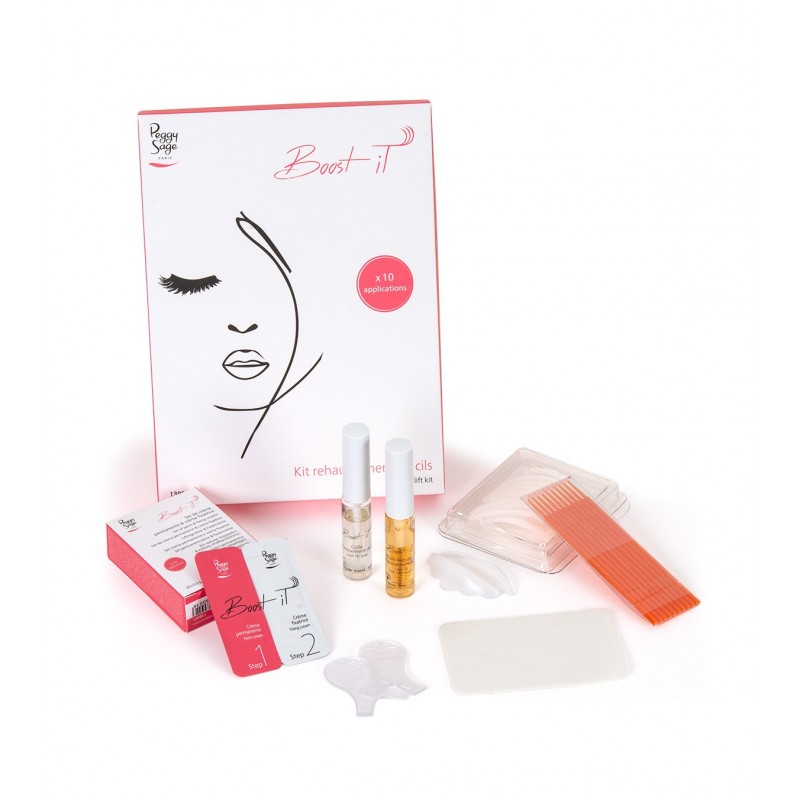  
 Add these extra products to your cart

Peggy Sage lash and brow tinting kit

Peggy Sage lash and brow tint
View more
View less

Description
This kit contains everything you need for 10 lash lift applications.
The extra-strength, firm-hold glue makes application very straightforward. It's also easy to remove with hot water using a micro-brush.
The curlers are designed for short, medium-length and long lashes. Their unique shape enables you to produce a pronounced or a more natural-looking curl to suit, using the same curlers for every look. Cleanable and re-usable.
The perm and fixing creams come in individual single-dose sachets so that you use just the right amount, guaranteeing optimum results and perfect hygiene.
The keratin serum is used after the cream applications to protect and nourish the lashes intensely. It can also be used as a daily eyelash treatment.
The lash lift will last from 4 to 8 weeks.


Contents of 10-application kit:
1 instructions sheet
1 clear glue
10 pairs of single-dose perm and fixing creams
1 keratin serum
1 box of 8 curlers of different sizes: Sx 4, Mx 4
10 micro-brushes
2 mini-sticks
1 work mat
Individual price
€123.20
(IVA incl.)
Tax included
---