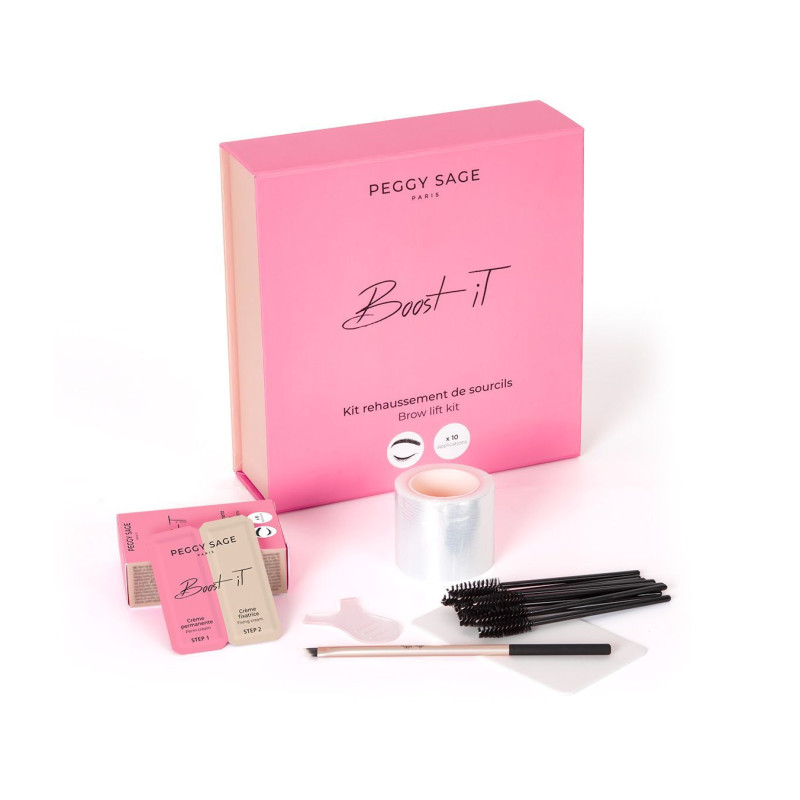  
Description
✓ Get perfect eyebrows
✓ 10 applications of eyebrow lift
✓ For professional use only
View more info 
 Add these extra products to your cart

Peggy Sage lash and brow tinting kit

Peggy Sage lash and brow tint
View more
View less

Description
Brow lift kit  is an aesthetic treatment that achieves an upwardly combed eyebrow effect, straightening the most rebellious hair and fixing the desired shape. This procedure involves the use of mild chemicals to temporarily change the texture of the eyebrows, leaving them fixed in the shape they have been designed.
Thanks to brow lift  it is possible to correct a drooping eyebrow or balance an uneven line. It offers a thicker and more harmonious result.
The kit includes everything needed for 10 eyebrow lift applications.
Kit contents:
1 brow lift glue
1 bottle of perm cream
1 bottle of fixing cream
1 bottle of eyebrow care serum
1 brush, 10 disposable grooming brushes
1 mini-stick
1 application mat
1 roll of cling film and
1 instructions sheet.
Individual price
€68.97
(IVA incl.)
Tax included
---