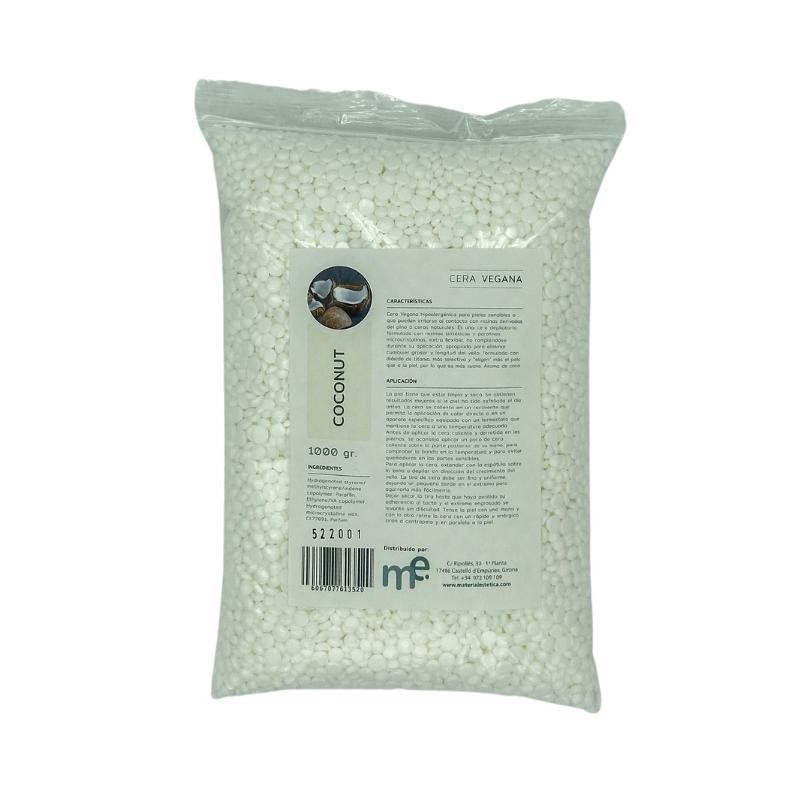  
 Add these extra products to your cart

Disposable body spatulas 100 u.

Disposable facial spatulas 100 u.

Aloe Vera gel 99% 500 ml (natural)
Relieve & Soothe After Wax Lotion 495ml
View more
View less

Data sheet
Content

1 kg.

Skin type

All skin types
Description
Hypoallergenic Vegan Wax for sensitive skin or skin that may be irritated by contact with resins derived from pine or natural waxes. It is a depilatory wax formulated with synthetic resins and microcrystalline paraffins, extra flexible, not breaking during application, suitable for removing any thickness and length of hair. Formulated with titanium dioxide, more selective and "chooses" the hair more than the skin, making it gentler. Coconut scent.
INGREDIENTS
Hydrogenated styrene/methylstyrene/indene copolymer, Paraffin, Ethylene/VA copolymer, Hydrogenated microcrystalline wax, CI.77891, Parfum
It comes in 1 kg bagged pearls.
Individual price
€14.52
(IVA incl.)
Tax included
---