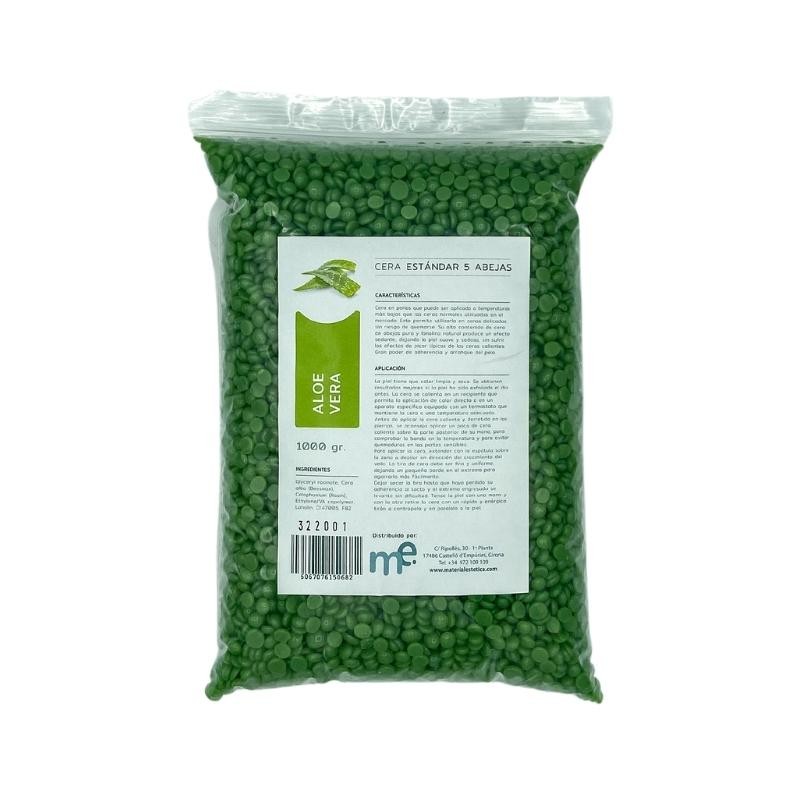  
 Add these extra products to your cart

Disposable body spatulas 100 u.

Disposable facial spatulas 100 u.

Aloe Vera gel 99% 500 ml (natural)
Relieve & Soothe After Wax Lotion 495ml
View more
View less

Data sheet
Content

1 kg.

Skin type

All skin types
Description
Pearl wax that can be applied at lower temperatures than normal waxes used on the market. This allows it to be used on delicate areas without the risk of burning. Its high content of pure beeswax and natural lanolin produces a sedative effect, leaving the skin soft and silky, without suffering the itching effects typical of hot waxes. Great adhesive and hair pulling power.
INGREDIENTS
Glyceryl rosinate, Cera alba (Beeswax), Colophonium (Rosin), Ethylene/VA copolymer, Lanolin, CI.47005, FB2
It comes in 1 kg bagged pearls.
Individual price
€13.31
(IVA incl.)
Tax included
---