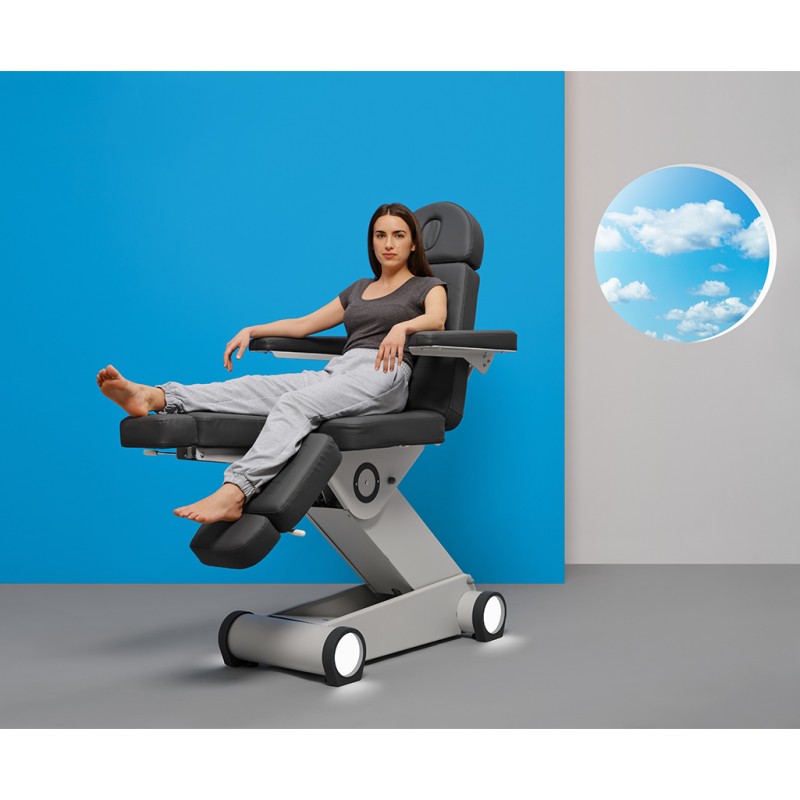  
 Add these extra products to your cart

Disposable fitted sheet 210x80 cm. 10 u.

Natural coach roll (6 rolls box)
View more
View less

Description
Upmarket podiatry chair that stands out for its innovative design. Equipped with 3 motors that control height and backrest and seat inclination. Reclining and removable armrests and headrest. Legrests adjustable in height by gas lift. Highly-stable steel structure with white LED light built in the base. White PU upholstery of high quality.
Individual price
€1,815.00
(IVA incl.)
Tax included
---