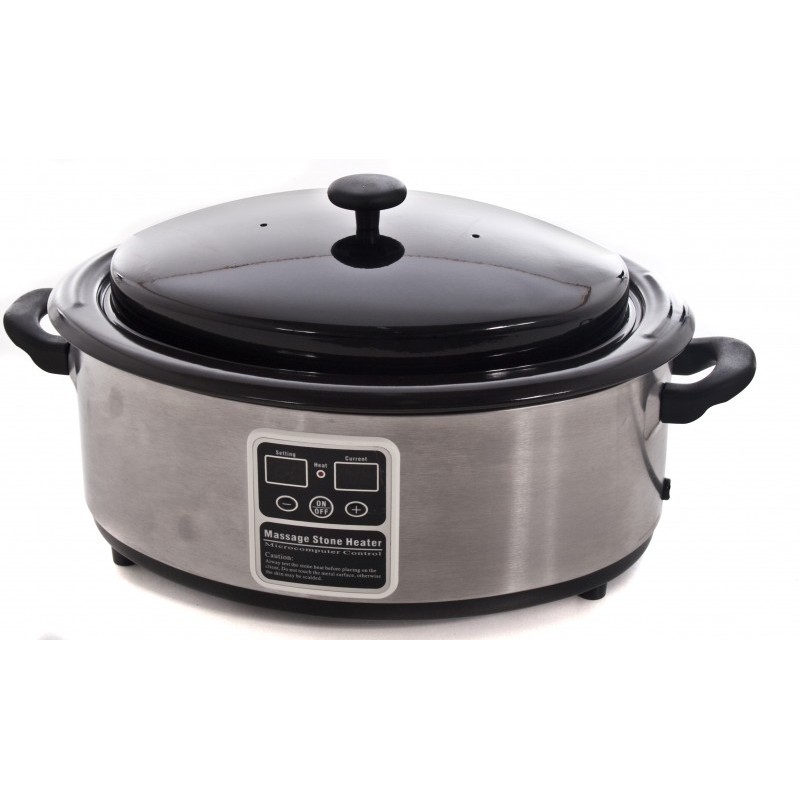  
 Add these extra products to your cart

Massage oil Kaeso 495 ml.
Body Massage Cream 450 ml.
Aromatherapy tea tree essentials oil 10 ml.
View more
View less

Description
Heater for basaltic stones with thermostatic temperature control.
Aluminum cover with outer enamel.
-Enamelled steel inner
-Measures: 38x28x18 cm
-Electrical consumption: 750 W.
More details:
Includes:
-Thermostat for temperature.
-Wooden spoon to extract the hot stones.
-Removable container for stones.
*Basaltic stones are not included
Individual price
€114.95
(IVA incl.)
Tax included
---