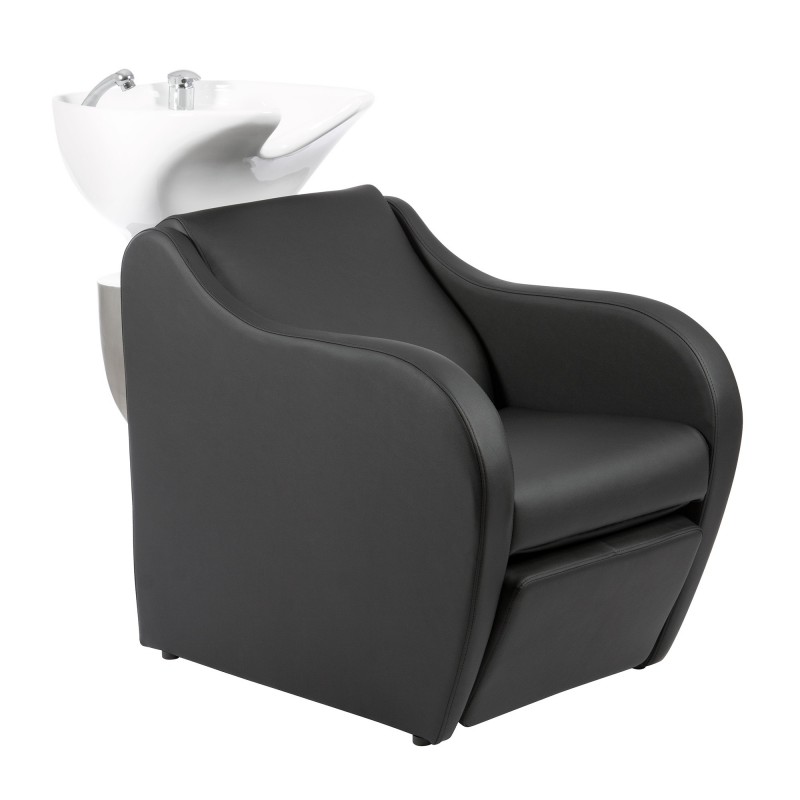  
Description
Elegant and sober backwash unit featuring squared lines. Folding chaise-longue footrest, with built-in control buttons.
SPECIFICATIONS →
– Metallic interior structure.
– Deep and ergonomic tilting sink.
– INOX 304 drain valve with anti-hair basket and cap.
– Stainless steel sink support.
– High quality mixer tap (with INOX pipes) and chrome shower (with polyamide hose, silent to use).
– Removable backrest to make easier the installation and connections process.
– Seat and backrest with inside springs for better comfort.
– Extra padding in the lumbar area.
TECHNICAL FEATURES →
Length: 124,5 cm
Length with extended footrest: 149 cm
Width: 68 cm
Height: 106 cm
Seat height: 48 cm
Weight: 79,1 kg
Voltage: 220-240 V
Frequency: 50/60 Hz
Motors: 1
Upholstery: Black PVC
Sink: White ceramic
Individual price
€1,512.50
(IVA incl.)
Tax included
---