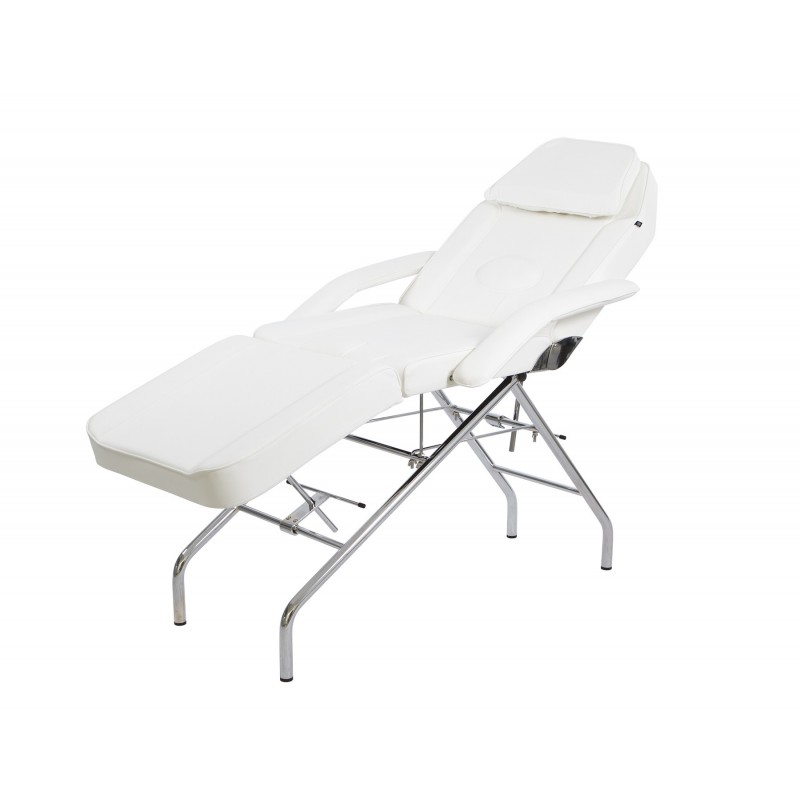  
 Add these extra products to your cart

View more
View less

Data sheet
Dimensions

183x63 cm

Color

White
Description
3 bodies stretcher with independent articulation, of a big hardiness due to the quality of its materials.

Availability (disponibilidad): 3 days shipping
FREE shipping for this item.

More details:
This stretcher, articulates the top and the bottom through comfortable levers with zip system for its fixation and security.
It includes two comfortable arms which are removable, and also a sensational which covers the face hole.
Functional desing for the beauty center.
Measures: 180x60x75 cm.

Totally configurable in upholstered colour, base metallic coloured, with or without face hole, etc...Check prices calling 972 158 740.

-Stretcher, 2 bodies basic wood (Camilla 2 cuerpos madera basic)
Fixed wooden 2 bodies stretcher.
Measures: 184x70x59/83 cm

More details:

Fixed wooden 2 bodies stretcher.


FEAUTURES:
Maximum weight that endures: 220 kgs.
35 kg/m sponge filled.

Measures:
Lenght: 184 cm
Top body lenght: 71 cm
Bottom body lenght: 113 cm
Widht: 70 cm
Minimum height: 59 cm
Maximum height: 83 cm

Accessories included:
Wooden tray to carry objects, measures: lenght: 153 cm, widht: 53 cm.
Facial hole incorporated in the backrest.
Pillow with facial hole incorporated.
Roll-holder.
Individual price
€363.00
(IVA incl.)
Tax included
---